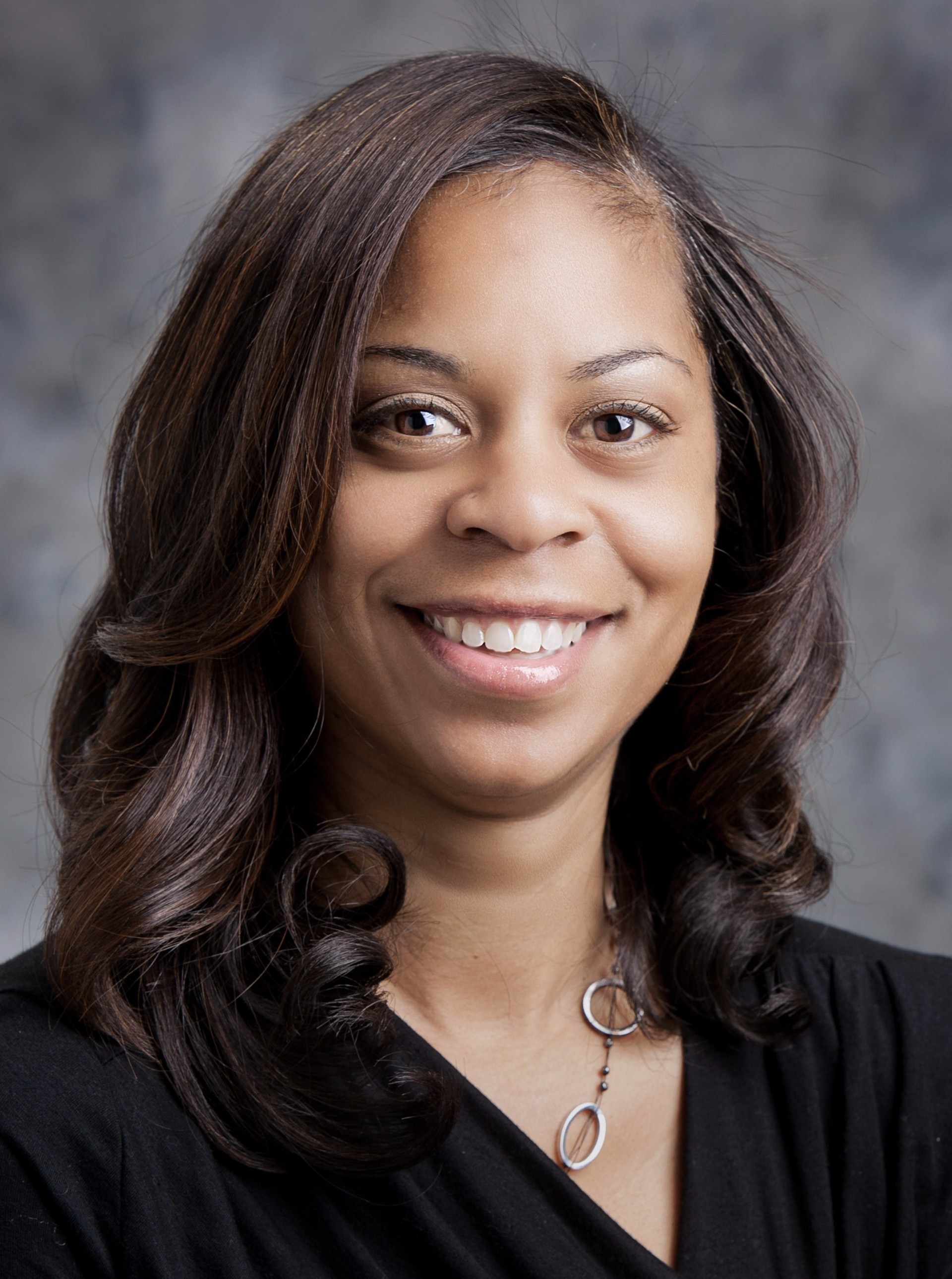 LISA NICHOLS
Member

Lisa is a Vice Principal at Gaston Middle School with Fresno Unified School District (FUSD). She plays an important role in creating a culture in which the needs of students, teachers, families and the school site are met through building positive connections. She has a Bachelor of Arts and Master's Degree in Social Work as well as a Master's Degree in Education. In additional she holds a Pupil Personnel Credential and an Administrative Credential.
She served as Commissioner for First 5 Fresno County for six years, served seven years on the Advisory Council for Fresno Institute for Urban Leadership (FIFUL) and the Advisor for the Bullard High African-American Parent Advisory Group for four years.

She currently serves as a Commissioner for the Fresno Economic Opportunities Commission (EOC), member of the ABC30 Advisory Council, Advisor for the Black Student Union (BSU) at Gaston and is a chapter member of San Joaquin Valley Alumnae Delta Sigma Theta Sorority Incorporated.
In June of 2008, Lisa was recognized as a trailblazer by the San Joaquin Valley Alumnae Delta Sigma Theta Sorority Inc. In March of 2014, Lisa was recognized by the Fresno Black Chamber of Commerce for outstanding contributions to the Fresno area. She recently received the "Passing the Torch" trailblazer award in February of 2015 from the African American Historical & Cultural Museum and recognized as ACSA Administer of the Year for 2016.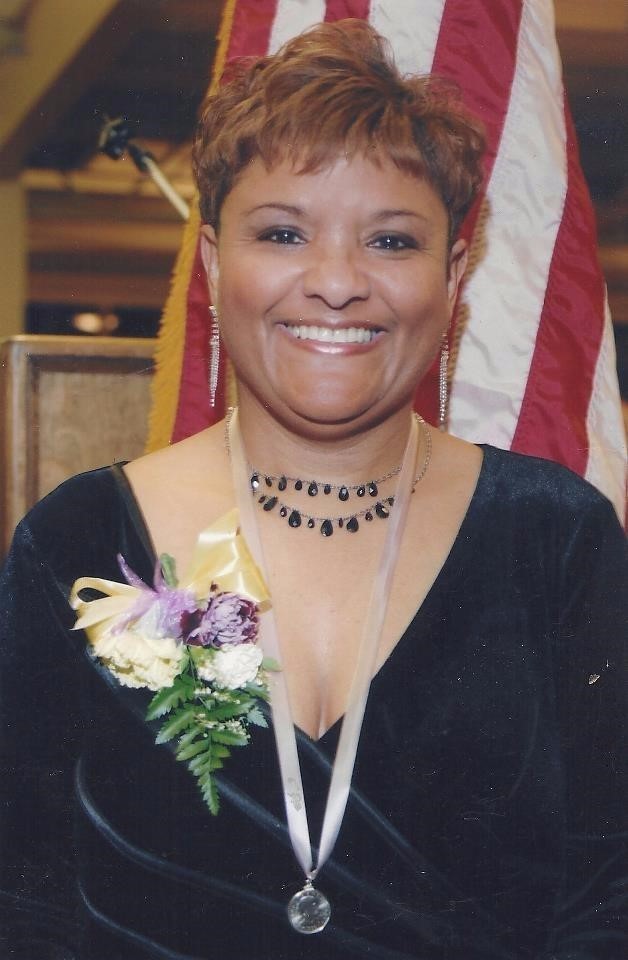 JACQUELINE McFADDEN
Secretary & Founding Member
Knowing her steps were ordered (Jer. 29:11), Jacqueline McFadden holds three lifetime teaching credentials, and continues to work with children and young adults today. A retired master teacher of over 30 years, and an award winning Black Student Union advisor at 5 sites from middle school to high school, she has a wealth of experience and passion for empowering teens. After retirement, she started her Senior Success Sessions to help prepare students for college and provide individual scholarship counseling. Jacqueline has sat on local, state, and international boards which all have a common goal of uplifting our youth and training future leaders.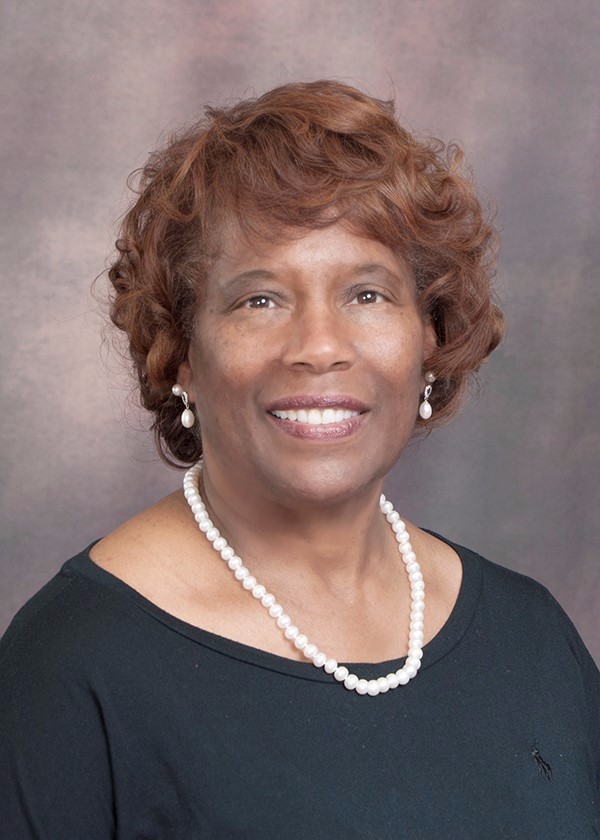 MARIANNA Y. HARRIS, Ed.D
Member
Dr. Marianna Harris, is a leader in the field of Education. She has over two decades of on- site experience in K-12 schools. Further, Dr. Mari Harris is a recognized expert in educational leadership has led the training of teachers through teacher credentialing; masters and doctoral programs in both California and China. In 2008, Dr. Mari Harris created a college master's course entitled "Urban Issues in Education" for the purpose of preparing new and veteran teachers for the unique challenges they are likely to face in an urban classroom setting. Dr. Mari Harris' "Urban Issues" course curriculum is constantly evolving due to the nature of the changing demographics in California schools.

Dr. Mari Harris wrote her dissertation entitled, "A Case Study about Young African Male Achievers: Achieving a Scholar Identity," to enlighten the education community about the nexus between some Black males and their pursuit of academic excellence. In addition, she is Special Assistant to the AVC for Schools & Community Relations at UC Merced.

Dr. Mari Harris received her BA in Education with a Multicultural/ Bilingual emphasis from CSU, Sacramento, and went on to complete a Master's in Staff Development and a Doctorate in Educational Leadership both from Mills College in Oakland, California.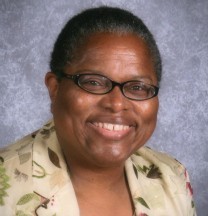 DEBRA WATKINS
Founding Member

Debra Watkins is a pioneer and trailblazer in the area of Culturally Responsive Practices in the state of California and abroad. Debra studied in France for one year and returned to the United States and earned a B.A. in English with minors in French and Psychology from Pitzer College, a Master's degree in Education as well as Life-time Teaching Credentials in English, French and Psychology from Stanford University's Teacher Education Program, and a second Master's degree in Counselor Education from San Jose State University.
Debra is the founder of the California Alliance of African American Educators (CAAAE) soon to be named A Black Education Network (ABEN) and also the Greene Scholars Program (GSP). Named after an African American scientist, Dr. Frank S. Green, who helped pave the way for today's computers, the GSP is a long-term, youth development STEM initiative for students of African ancestry. With 100% of its students enrolling in college, 90% graduating in four years with a BS or BA degree, and 60% of those degrees in STEM fields (eight times the national average for Black students), the GSP has garnered the support of companies in Silicon Valley ranging from Google to Texas Instruments to Cisco and Intel. Headquartered at Cypress Semiconductor, the GSP hosts the only all-African American science fair in the state of CA.
Debra had spent her entire teaching career of 35 years in the East Side Union High School District (ESUHSD) of San Jose before retiring in May 2012. Debra taught high school English for 14 years, then helped start an alternative high school called Pegasus. After eight years at Pegasus, she coordinated Project WORD (Working On Re-defining our Destiny) - a culturally responsive intervention program for African American students, that is still implemented to this day.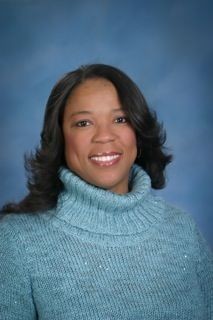 ANGIE BARFIELD, M.A
Founder Member, President & Executive Director
Angelia "Angie" Barfield is a wife, mother, mentor, community advocate and most recently named as a Top Ten Professional Woman award winner by the Marjaree Mason Center in the city of Fresno. She has spent over 15 years working with school aged youth. Nine years as a basketball coach and mentor/advisor for Fresno Unified, Central Unified and Clovis Unified. Her career began at Clovis North High School, which she helped to open in 2007, and held several positions in its growth. Angie worked as a Transition Liaison for the Clovis North Area where her focus was assisting at-risk youth in grades 5th through 12th grade as well as their families to find resources to help students achieve both academic and social understanding and excellence. In 2015 joined Fresno Unified School District as their Community Education Specialist where she worked with the Mentoring and Campus Culture/G2 teams to bring positive experiences and opportunities to all students, but in particular African American students. In 2016, Angie was asked to join the Student Intervention & Prevention team at the office of the Fresno County Superintendent of Schools where she continues her work with at-risk youth and families and helping districts in Fresno County understand and implement Culturally Responsive Practices.

Angie recently graduated in 2017 with her Master of Arts degree (Summa Cum Laude) and a Bachelor of Arts degree (Magna Cum Laude) in 2014, in Organizational Development & Leadership Studies from Fresno Pacific University, going back to school after 22 years to "practice what she preached" to her students. Her Master's Thesis was titled "The Effects of Systemic Racism in the K-12 School System" and is referenced by school districts in the central valley.
Angie is on the President's Advisory Board for African American Student Success at California State University, Fresno, and Treasurer on the UNCF Fresno Committee. She has also served on the Executive Board of Court Appointed Special Advocates (CASA) of Fresno and Madera Counties. Angie founded the Clovis North African American Student Union and Parent Advisory Committee, which started in 2008. This group of students proudly and consistently graduates 100% of their seniors to college for the last 6 years and the parent advisory council raised and awarded over $20K in scholarships. Angie is coordinator of the African American Student Leadership Conference here in Fresno that hosts over1000 students and advisors from around the central valley annually that features regional and nationally known speakers and empowerment workshops.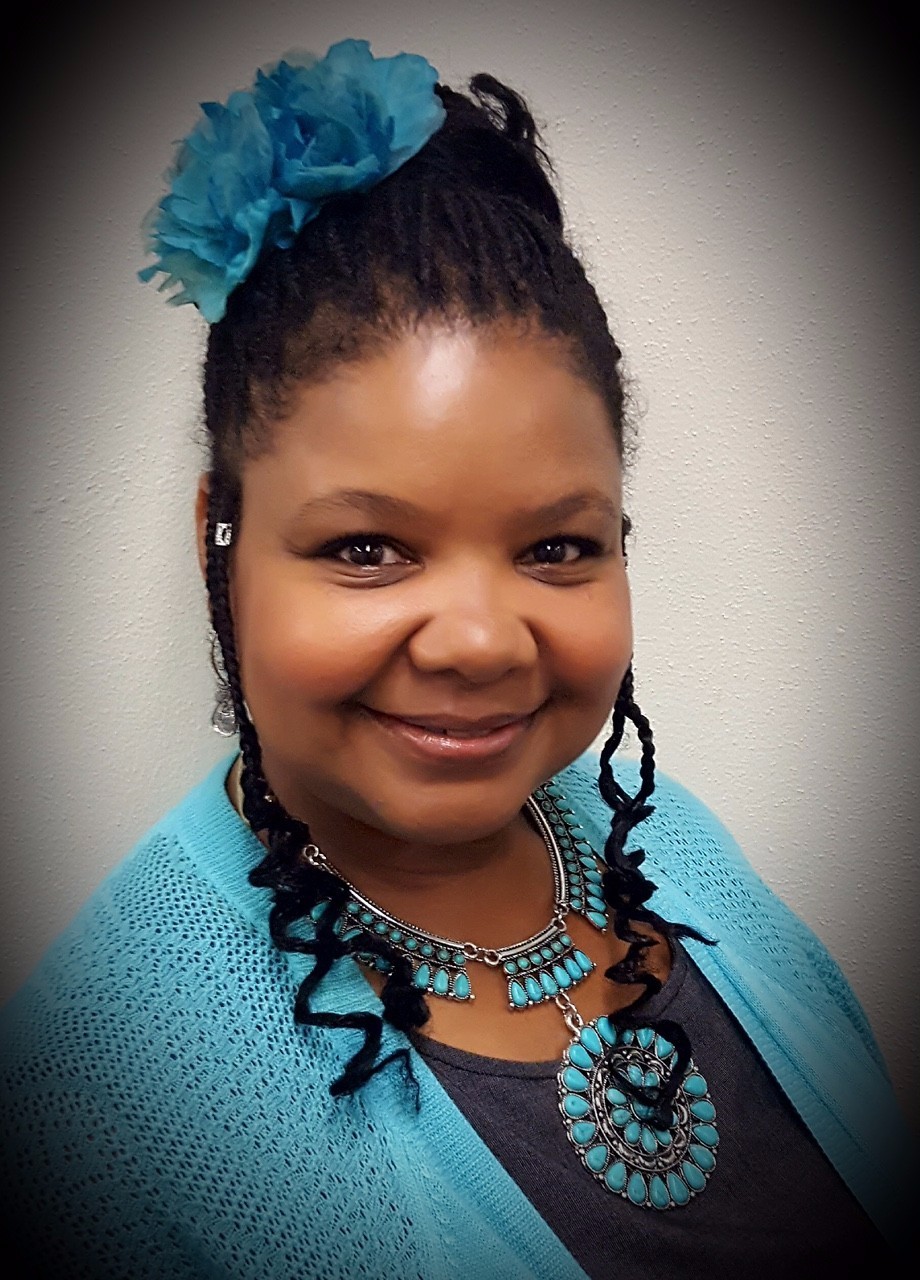 TARA HAWTHORNE
Treasurer & Member
Tara Hawthorne is currently an employee with Fresno County Sheriff. Tara was recently endorsed by the Sheriff to become a civil committee member of the California State Sheriff's Association. As a professional staff committee member, Tara will continue to educate herself and her colleagues in civil process. In addition to this aforementioned honor, Tara is a committee member of a Civil Forum established by Fresno County Sheriff Civil Unit. As a member, Tara is well known for giving support and responding to the needs of her colleagues. In 2015, Tara, a single mother of eight children, graduated from Fresno State with a Master's in Education, an Option in: Higher Education and an Emphasis in: Higher Education Administration and Leadership. When Tara isn't handling civil business, she is volunteering at her children's high school. Education is an important part of Tara's life; she is a descendant of a family of educators. Tara's philosophy places a strong value on students by fostering goals, networking, and involvement. Tara's DIAMOND'S philosophy-Duty, Integrity, Advocacy, Mission, Opportunity, Narrative, Diversity, and Service is the many values she pledges to students. "Students are invaluable and precious. As a community, we must be careful on how we shape our students in order for them to give off their radiance".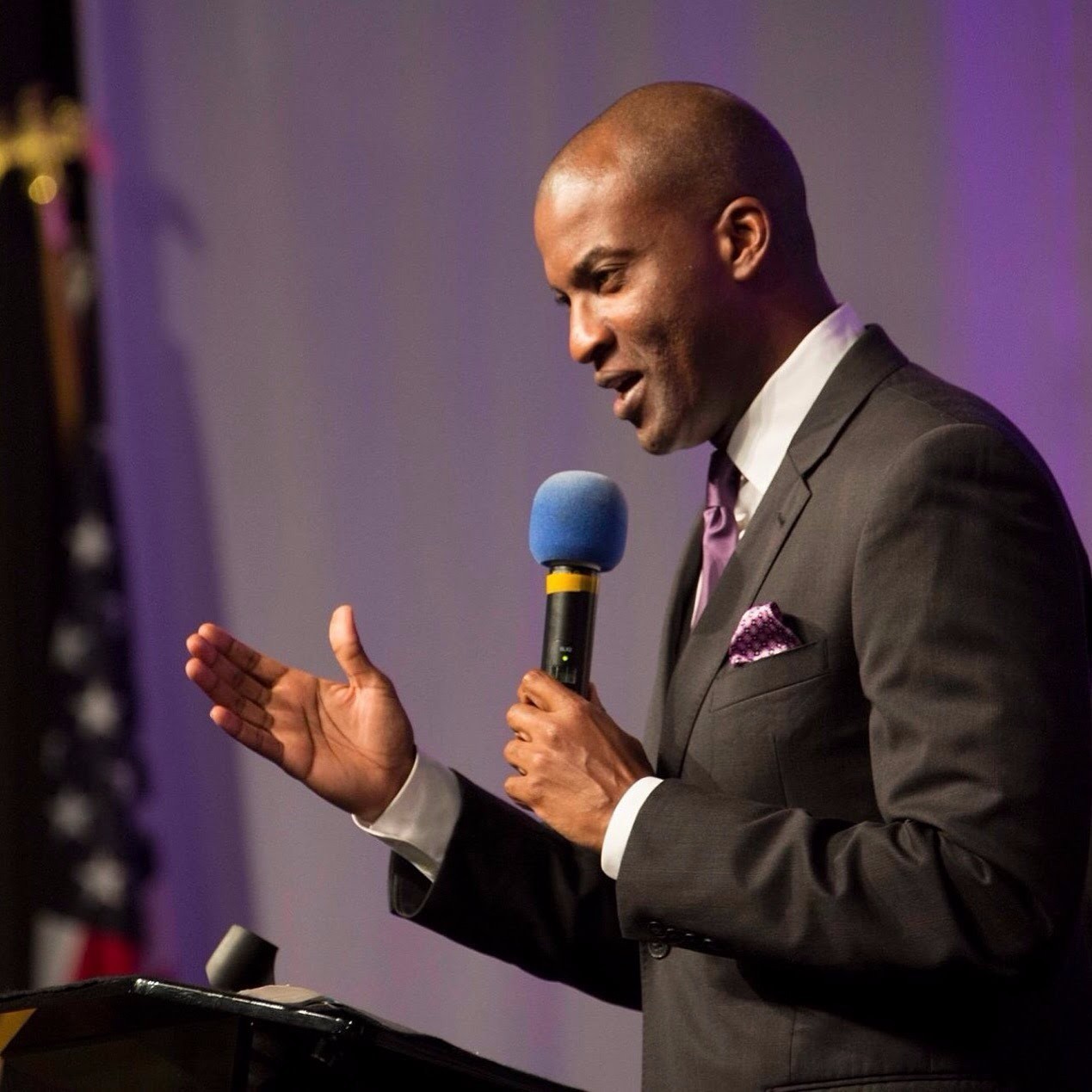 RAMSEY JAY, JR.
Mr. Jay earned a Bachelor's Degree in Business Administration with an emphasis in finance from the Craig School of Business at California State University, Fresno, where he was a five-time all-conference track and field athlete. While studying at the Craig School, he was the Chief Portfolio Manager of the Student Investment Fund and elected President of the Financial Management Association which garnered national recognition as a "Distinguished Chapter" under his leadership. In 2015, Mr. Jay was appointed to President Castro's Southern California Council and in 2016, he delivered the keynote address at the African-American Commencement Ceremony. Mr. Jay also earned a Master's in Business Administration from the Tuck School of Business at Dartmouth College, where he was the recipient of the Jack Welch Award for Excellence in Management Communication, and voted speaker of the 105th graduating class. Mr. Jay has been a keynote speaker and featured leadership workshop presenter at the Tuck School's Diversity Conference for the past 10 consecutive years.
Ramsey Jay, Jr. is a Wall Street trained finance professional with more than a decade of global investment management experience with an acute focus on alternative assets. Mr. Jay's expertise includes high yield bonds, bank loans, distressed credit, private debt, and private equity. Additionally, he created a lecture series, "21st Century Dynamic Alternative Investment Frameworks & Strategies," and "Corporate Governance Frameworks For the Investment Landscape of Tomorrow", that have been delivered at investor conferences, private companies and academic institutions. Mr. Jay is also a widely recognized expert on leadership development, communication consultant and an international motivational speaker, driven by his mission to "Empower Dreamers to Become Achievers", the title of his recently released book.
YANCIE DAVIS
Member
Yancie Davis is the Associate Director of Admission and Multicultural Recruitment at Macalester College in Saint Paul, MN. Born and raised in East Oakland, he graduated from Castlemont High School in 2002. As the first in his immediate family to attend a four-year college or university, he graduated from UC Berkeley in 2006 with a B.A. in Interdisciplinary Studies. He received his Master's degree in Educational Leadership from Saint Mary's University of Minnesota in 2017. Prior to Macalester, Yancie spent 3 years at Stanford University as the Assistant Director of Admissions and Diversity Outreach. He has built his career in the non-profit space in Oakland, primarily running college access programs and initiatives for students in the Oakland Unified School District. He a member of Alpha Phi Alpha Fraternity, Inc., president of the East Oakland Youth Development Center (EOYDC) Advisory Committee, a graphic designer in his spare time, and is married with two children.