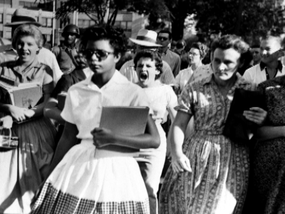 "BSCU acknowledges 60 Year Anniversary of Little Rock Nine"
Ramsey Jay, Jr., BSCU Board member, interviews Dr. Terrence Roberts who, as a 15 year old eleventh grader, was one of the "Little Rock Nine" becoming one of the first students to desegregate Central High School in Little Rock, Arkansas on September 25, 1957. ... Read More

3 Meaningful Lessons I Learned From Being In A Black Student Union
Black Student Unions have existed within select colleges since the 1960s. These groups originated in America during the height of consistent civil rights protests. This period of elevated tension was charged with the assassination of Martin Luther King Jr., remnants of segregation and widespread police brutality. Throughout the years, aspects of race relations in the United States have both changed and stayed the same. Progress is present but accompanied by observable acts of hate that are all too familiar. Throughout this all, BSUs have remained the light in a dark tunnel for the majority of black students with access to them. ... Read More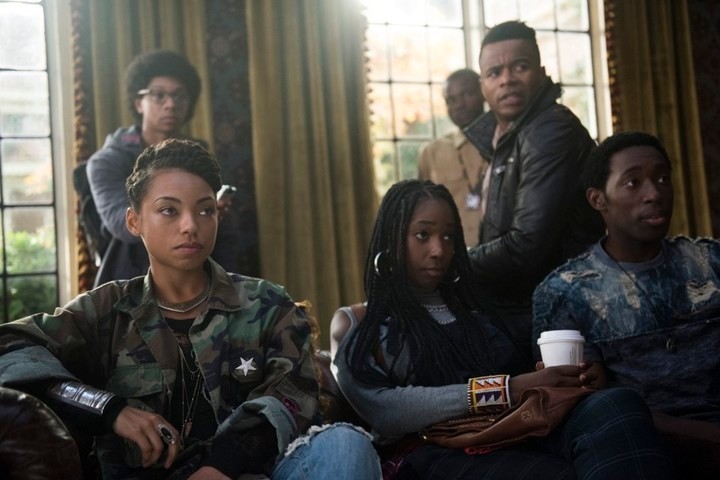 Project WORD by Debra
Project WORD (which stands for Working on Redefining Our Destiny) is a cultural enrichment class for African American students created by Debra Watkins, a longtime San Jose educator and current executive director of A Black Education Network, formerly called the California Alliance of African American Educators.
"Black history should not be just a one-month event," says Robinson, a member of the East Side Teachers Association. "It's part of American history. You can't separate these things. In most schools, our history begins in America with slavery. But we were people before we were slaves." Read More
YOUNG STUDENTS A GLIMPSE OF COLLEGE LIFE, LEADERSHIP
Ke-Myrion Anderson had never set foot on college campus before he spent a week at UC Merced in July. The Fresno eighth-grader was one of 150 students from across California who were invited to live and learn at the university as part of the Willie Lewis Brown Jr. Youth Leadership Development Program this summer. Anderson's peek into campus life inspired him to keep his sights on college. "It made me feel like I was actually a college student," he said. "I've heard of UCLA. But now that I've been here, I want to go to UC Merced!"
Mari Harris, a Student Affairs staff member who focuses on African-American student recruitment efforts, teamed up with UC Merced students to develop the summer program to bring young students to campus. . ... Read More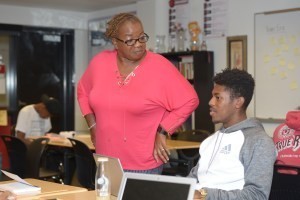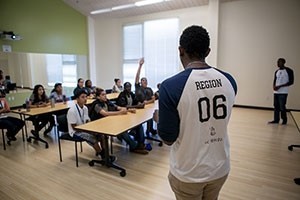 DC students finalists in NASA student science competition
NASA will now the decide the winner of a student science competition, after the voting for a winner was hacked! Students from Banneker High School are the only East Coast, and all-female and all-Black team in the competition. . ... Read More

BSCU Leadership Supports Central Valley's 2018 African American Student Leadership Conference
How the Office of the Fresno County Superintendent of Schools' African American Leadership Conference has become a life changing experience for some students and how the conference is working to equip the next generation of leaders.